Testimonials
Here's what our satisfied customers are saying about us: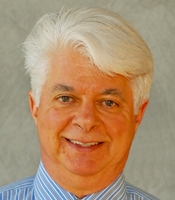 Roger Turgeon
Dear Chris,
I wanted to send you a note regarding Roger Turgeon and the work he did in helping us purchase our new house. Roger was a terrific partner in helping us through what turned out to be a very complex process where we had to navigate surprises from numerous angles (flood insurance, roof replacement, last minute, esptremely specific comps for the appraisal, etc). Throughout he was extremely responsive from every angle ranging from helping us think through a variety of high level options, facilitating communications with the sellers and their agent, providing recommendations for local vendors, and even physically moving outdoor furniture to storage.....
I can honestly say we would not have had the successful outcome we did without Roger as a partner.
Best Regards,
Scott Knowles
We had a great experience working with Scott Knowles and were very lucky to have him as our agent.
Scott was very patient in answering all our questions and addressing our concerns.
He was also very quick, responsive and followed up on everything. We were working from our home base in Boston but it was seamless with Scott's great communication and being so accommodating to work around our schedules.
Quite frankly, our experience would not have been positive without Scott as the other agent was a roadblock to the sale with poor communication skills and slow responses.
Scott provided us with all the details and data needed so we could make an informed decision. He also managed the full process and all involved to make this happen.
We are very thankful for the experience, his work ethic, and the final outcome.
Kathleen S.
Dear Rob,
We just wanted you to know that Kathy Davis has been an exceptional realtor. It has been a long difficult struggle to get our condo sold but she has persevered, always being cheerful and positive. She has gone beyond what we would consider to be normal for an agent. She has done little things that weren't neccessary but very helpful to us. For example. She emptied our dehumidifier during the summer before perspective buyers arrived. This saved us a trip from Massachusetts. We just wanted you to know that she is a true asset and valuable member of your team.
Thank You,
Robert and Glenda
To Whom It May Concern:
This is to make known that the performance of Sandy Price during the sale of our home was outstanding. Any problems I encountered she was able to handle immediately and accurately. I would recommend RE/MAX for the sale of any property.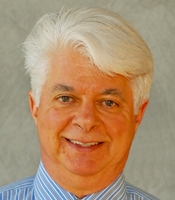 Roger Turgeon
Mr. Kelly,
I wanted to let you know how pleased we are to have Roger Turgeon as our Realtor. He helped answer any questions we had and gave us advise when we needed it, he also kept my spirit up when I wasn't sure this was going to happen. You are very lucky to have Roger on your team. Have a nice day.
Jane Angliss
Jane,
We wanted to thank you for all your efforts in helping us find out new home in NH. Your cheerfulness and positive attitude kept us going, even when we thought we wouldn't find anything. We truly appreciate your willingness to "go the extra mile" both literally and figuratively.
Thanks so much!
You're the Best. :-)
Margot and Rich