Why Work With Us?
Here's what our satisfied customers are saying about us: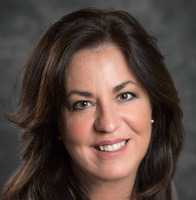 Kathleen Davis
Kathy helped us to purchase a lake front property in Belmont, NH. To put simply we would not succeed in realizing a vacation home purchase without her (we actually attempted it several years ago and walked away from the process empty-handed, so I have something to compare it too). Kathy is from the very area we were looking to buy, she understood why we were interested, she provided us with contacts in the neighborhood. She never pressed on us, never made us to do anything, she just guided us through he process with a lot of documentation above and beyond your typical real estate paperwork. And when we were closing the deal we received a very comprehensive list of local offices, contractors, service provides, etc. I already used several of her leads Thank you, Kathy, for your time, diligence and readiness to go above and beyond! If I have friends looking to buy (or to sell) I would send them your way!
Michael & Masha Ushomirsky
View this property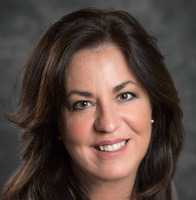 Kathleen Davis
Kathy is wonderful to work with. Very responsive to any concerns and a wealth of knowledge of local help. She listens to your input and ideas and helps guide you with them in mind. Always returned calls in a appropriate time. She has a very contagious bubbly personality. We have worked with her on two transactions and would highly recommend her!
View this property
Jane Angliss
Jane has been my Real Estate agent for over 4 years and among other things such as being very knowledgeable and professional, is a very patient person. We looked at many a house, but we finally found the one that spoke to me. She has always been there for me when I needed her advice and went out of her way to accommodate my requests even at short notice. If I ever move to another part of the United States, I hope I find an agent as professional and helpful as she is.
Robert S. Fritsche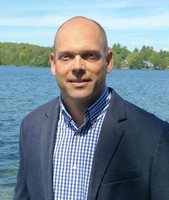 Chris Adams
Chris made our first home buying experience smooth and easy! It was not stressful and he was always available to answer questions and support the process! I would highly recommend him to anyone buying or selling!!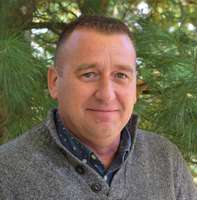 Shane Hayes
Shane was very prompt at getting back to me with the details of my transaction as they became available, answered questions promptly making the transaction flow as smooth as possible. Thanks Shane. Hope to work together again !
Scott Knowles
Scott helped me buy a house in Sanbornton. He is very easy to work with. He is very patient and showed me many houses. He was always available and very responsive by email and phone. He made good recommendations for homes to consider based on my criteria, so I knew he was a good listener. He has also referred me to local businesses for work and services I need for the new property. I highlight recommend Scott!
Bob Gunter
A terrific person to work with and very effective at guiding us toward the right asking price, then getting it just when we needed it! Bob also went the extra mile in helping us find placements for furnishings of our home being sold. His communication was always prompt and clear. From the outset, we trusted his knowledge of the community and the market, and our experience tells us that we were right on the mark with that assessment
Bob Gunter
Bob helped us sell several house lots, always did a good job, easy to work with. We had nine lots to sell which went on the market just before the housing crash in the early 2000's. Bob continued to market the lots and bring potential buyers until the last lot was sold in August of 2018.
Jane Angliss
Hello,
I just wanted to drop a note to express to you how grateful I am to your company and to Jane Angliss. Jane worked tirelessly for us acertaining what our needs were, sending us links to new listings, scheduling showings, meeting us when needed and showing us many homes. We fell in love with a house that was very complicated, most things that could have gone wrong, did. Jane worked through it to the very end with the sellers agent and the seller not very motivated in helping to solve the issues. Eventually we were able to close.
I have to say we worked this woman like crazy and she never batted an eye. She was knowledgeable in the Meredith market, alert to changes, eager to help in any way and a pleasure to work with. This was a very stressful home purchase, and she saw us through it. I would highly recommend Jane and RE/MAX Bayside to anyone in the Lakes Region Market.
Travis P. Cole
To RE/MAX Bayside:
We were recently searching for a new home in the lakes region with the intent of relocating back to New Hampshire from upstate New York. Travis Cole assisted us with exemplary service in March. It goes without saying that Travis is a real professional, very dedicated to his customers and very knowledgeable, congenial and a top notch individual to work with. We would recommend him highly to anyone who is buying or selling a home in the Lakes Region.
We thank him for his help and expertise.